Traditional Chinese Herbal Medicine Clinic in Vancouver
[Holistic Healing]

Natural Herbal Remedy
UTCM offers traditional Chinese medicine (TCM) as part of its therapeutic program to promote overall health and wellness and to treat illness and disease. Traditional Chinese medicine uses herbs and dietary changes to combat bodily ailments and improve overall health. It has been proven to be highly effective over thousands of years of use.
What is Traditional
Chinese Medicine?
Traditional Chinese medicine traces its roots to thousands of years ago when herbal medications were put into use to successfully treat a wide variety of medical conditions. A practice that focuses on holistic solutions to illness, disease, and health concerns, traditional Chinese medicine can be employed alongside other treatments, whether natural or conventional, to achieve the best results.
Chinese herbal medicines can be used on their own to treat health problems and are also highly effective when combined with acupuncture and bodyworks to help provide relief from health issues and bring unity and balance to the body, spirit, and soul.
Applicationsof TCM Herbal Remedies
Traditional Chinese Medicine is an effective tool for providing healing from many different problems that can plague the body. Among its many applications include:
First visit

How Does
TCM Work?
First visit

How Does
TCM Work?
1. Environment
The body is highly sensitive to outside stimuli. It reacts to every day things such as the changing of the seasons, the climate, and both emotional and spiritual energies. Each organ of the body provides a unique response to address its surrounding, allowing it to both adapt and function within its environment.
2. Proper Nutrition
Nutrition factors into this equation with the body's needs being dependent upon both season and weather conditions. TCM helps identify the combination of herbs and eating habits to help promote better nourishment, rest, and relaxation for optimal health and wellness.
3. Balance
Traditional Chinese medicine rests on the defining principle of the yin and the yang. The yin and the yang is a reminder that all aspects of the body must be neatly knit together in the perfect balance to achieve and maintain good health. To find the unity the body needs, traditional Chinese medicine focuses on pinpointing the sensitivities that require fine tuning.
4. External Factors
The body is a sensitive organism. It takes on board external factors such as stress, anxiety, anger, fear, trauma, emotional pain, and sadness. Additionally, it is also impacted by physical things like diet, climate, hereditary health problems, infection, toxic substances, and injury. Traditional Chinese medicine calls for self-evaluation of the patient's environment to determine what stimuli is shifting the body out of balance and creating poor health.
5. Working With Qi and Meridians
TCM and acupuncture can help redirect Qi (energy) to the appropriate meridians to increase the correct energy flow and promote harmony in the body. These tools form a critical component in the path to healing.
6. Self-Healing
The body possesses innate ability that enables it to heal itself. Unfortunately, this natural ability becomes obscured by such factors as the environment, poor nutrition, stress, and lack of sleep. Herbal medications and acupuncture help to reset the body, restoring harmony and encouraging optimal functionality.
First visit

Your First Visit
At your first visit to UTCM, we will take the opportunity to listen to your concerns and health goals. After performing a holistic assessment, we will assess the causes of your health concerns and recommend a treatment plan tailored for your situation.
1. Health Questionnaire
The first visit to UTCM will involve a detailed questionnaire to help the practitioner to best understand any underlying health problems, the patient's past medical history, and their current lifestyle. This step of the process is critical to developing a plan to treat the conditions from which the patient is seeking relief.
2. Pre-Treatment Testing
Following taking a thorough patient history, some people will require further pre-treatment testing from the UTCM clinic or a physician that specializes in traditional medicine. These tests help to determine the severity of any health conditions as well as a patient's suitability for treatment.
3. Physical Examination
A physical examination is sometimes required. This most typically includes assessment of vital signs, basic kinesiology of the body, the palpation of areas requiring specific treatment, and examination of the condition of the tongue. The patient's resting pulse rate will also be measured.
The UTCM Approach

Integrated Approach Based on Traditional Chinese Medicine
The UTCM Approach

Integrated Approach Based
on Traditional
Chinese Medicine
Traditional Chinese Medicine comes with a large toolset to assist the body in healing and achieving optimal balance. We believe in combining different methods give us a more integrative and effective approach to tackling your health problems.
After an assessment of your health, lifestyle and qi, we may recommend integrating acupuncture with other Traditional Chinese methods to help create harmony of body, mind, and spirit while restoring each patient to excellent health. Other methods include:
UTCM Practioners

World-Renowned "Grand Masters"
of Traditional Chinese Medicine
and Healing Methods
Coming from a rigorous academic background with decades of clinical experience and contributions to the global TCM community, each member of the UTCM team brings to the table a unique perspective and skillset to ensure you receive the best care possible.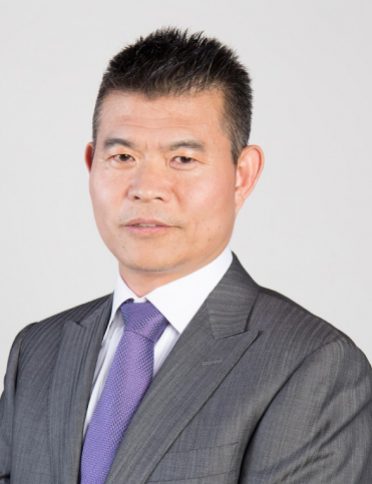 World-renowned expert in acupuncture and one of the world's greatest acupuncturists. Trained thousands of acupuncturists globally.
Master degree in TCM Acupuncture from Guangzhou University of Chinese Medicine
PhD degree in Chinese medicine from the Guangzhou University of Chinese Medicine
Published the authoritative guide on acupuncture: 《UTCMH Science of Acupuncture》
Conducted training and lectures globally, training thousands of acupuncturists.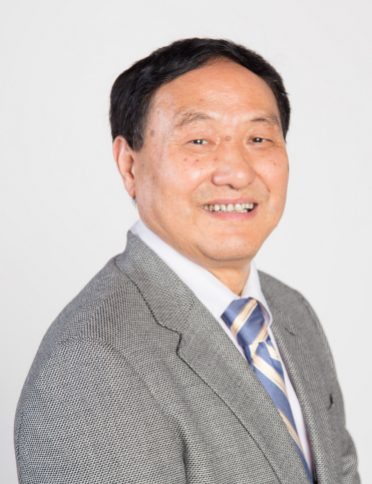 Expertise

TCM internal medicine, gynecology
Expert in herbal medicine, workings as a physician, an advisor, and a professor.
Bachelor degree in Chinese medicine from the Hubei University of Chinese Medicine
Published the important treatise "Pathogenesis of Chinese Medicine – From Theory to Clinical Practice," an important and revolutionary new method of diagnosis and herbal remedy formulation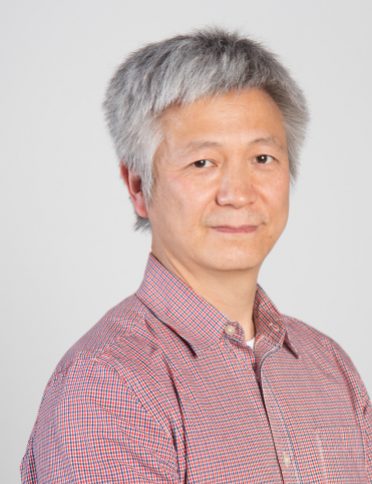 Expertise

Master of Wushu (martial arts), Tuina, and Chinese Medicine
A master of Wushu, Wang studied the art of Tuina from his youth. Specializing in both human anatomy and Chinese medicine, Wang's approach to wellness in the body includes a combination of Chinese medicine and martial arts.
Bachelor degree in Chinese medicine from the Hubei University of Chinese Medicine
South Baylo University, Masters in Chinese medicine
Medical coroner at the Hubei Police Academy
Toronto Chinese medicine license
Chinese medicine doctor certification from Li Ke's Classical Chinese Medicine Research Institute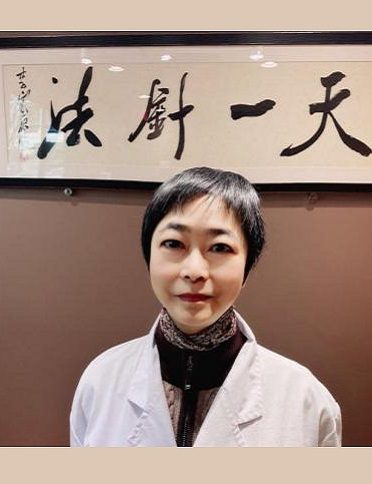 Expertise

R. Ac. & R. TCM P.
Skilled in Internal medicine, Gynecology, Ophthalmology, Pediatrics and Headaches, pain for neck, shoulders, back, legs etc. UTCMH Acupuncture treats complex disease very well.
Doctor of Guangzhou University of Chinese Medicine. Studying and researching UTCMH Acupuncture to follow up Professor Rong Gang Li, invented Science of UTCMH (Universal Traditional Chinese Medicine Health) Acupuncture
"I have signed on for 10 acupuncture sessions because I am so happy with my session. We are working on igniting my Qi aligning my meridian lines. It is fascinating and I feel great!"
"... very satisfied with the service, so I have booked another appt. The massage was very good and the person who worked on me was a doctor in her home country, so you can tell she knows her stuff. The facial was very comfortable and I almost fell asleep... I will be trying the accupuncture next. Definitely legit."
Your Journey to Holistic Healing Starts Today
You can book an inquiry by contacting us by email, phone, or filling out the form on the right.
Book Your Consultation Today